SOLD at Public Auction
Located at Mt Schank
SOLD! SOLD! SOLD! With strong bidding this sold at auction for $2,160,000 or $6,750 / acre
For Sale by public auction on Friday the 2nd of August 2019, 11:00am (SA time) at The Commodore on the Park, Mt Gambier (unless sold prior)
NEW SETTLEMENT DATE: 17th February 2020
A/C RE & SL Baker
129 hectares (aprox 320 acres) in 4 titles to be sold as a single parcel. Located at Mt Schank, fronting onto Mt Salt Rd, McLean's Rd and Doman's Rd. The property is situated in the centre of the highly productive volcanic soils the Mt Schank region has to offer.
Fenced into 7 paddocks and watered by 2 windmills with tank storage, the property is immaculately presented with 'as new ' Norton cattle yards and a large hay shed.
Extensive pasture improvement and high standard of management mean this parcel of land requires no capital expenditure. All fencing, pasture and facilities are in outstanding order.
The Parcel lends itself to an opportunity for a great range of purchasers given its location, security and accessibility. A proven fattening block with a record of high performance, currently running 100 head of future female breeders, but could be ideally suited to cropping.
Leased until February the 18th 2020.
NEW Settlement date: 17th February 2020
10% deposit upon fall of the hammer
Inspection by appointment: Ben Jones 0400 818 525
contact us
Feature Property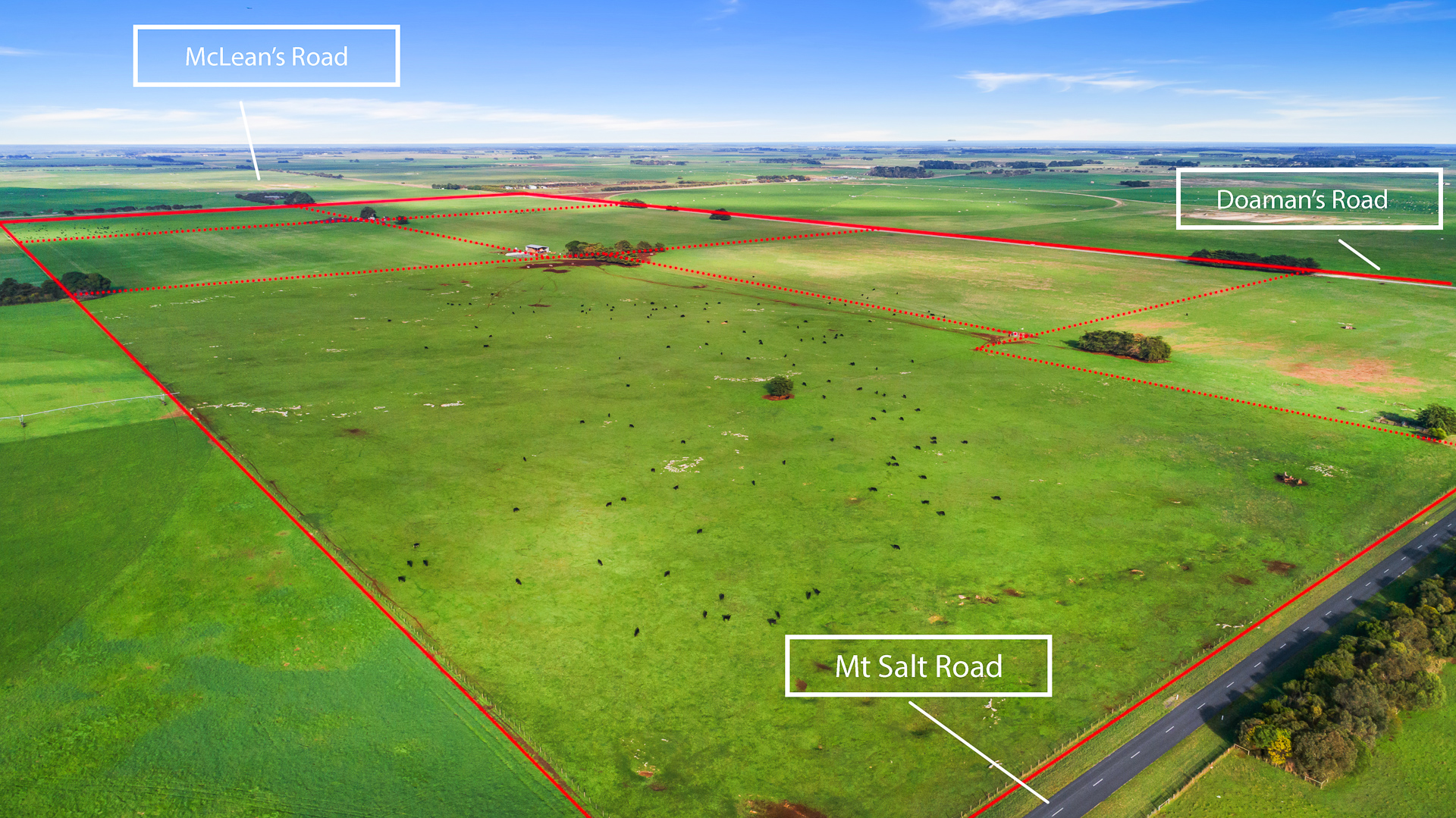 SOLD SOLD SOLD
With strong bidding, this property sold at auction for $2,160,000 or $6,750 / acre
Located in the centre of Mt Schank's highly productive volcanic soil region.
More Details